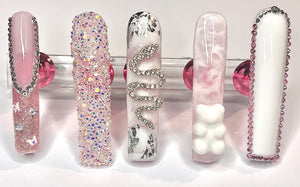 Custom Nails
If you are wanting a custom set of press on nails, please  Dm me on Instagram @carenabodycare with the details of your custom set, and I will continue the ordering process from there.
Once I receive and accept your custom order request, please create an order containing this item so I can send you the custom set.
Any questions? Feel free to contact me via Instagram or email.